WELCOME TO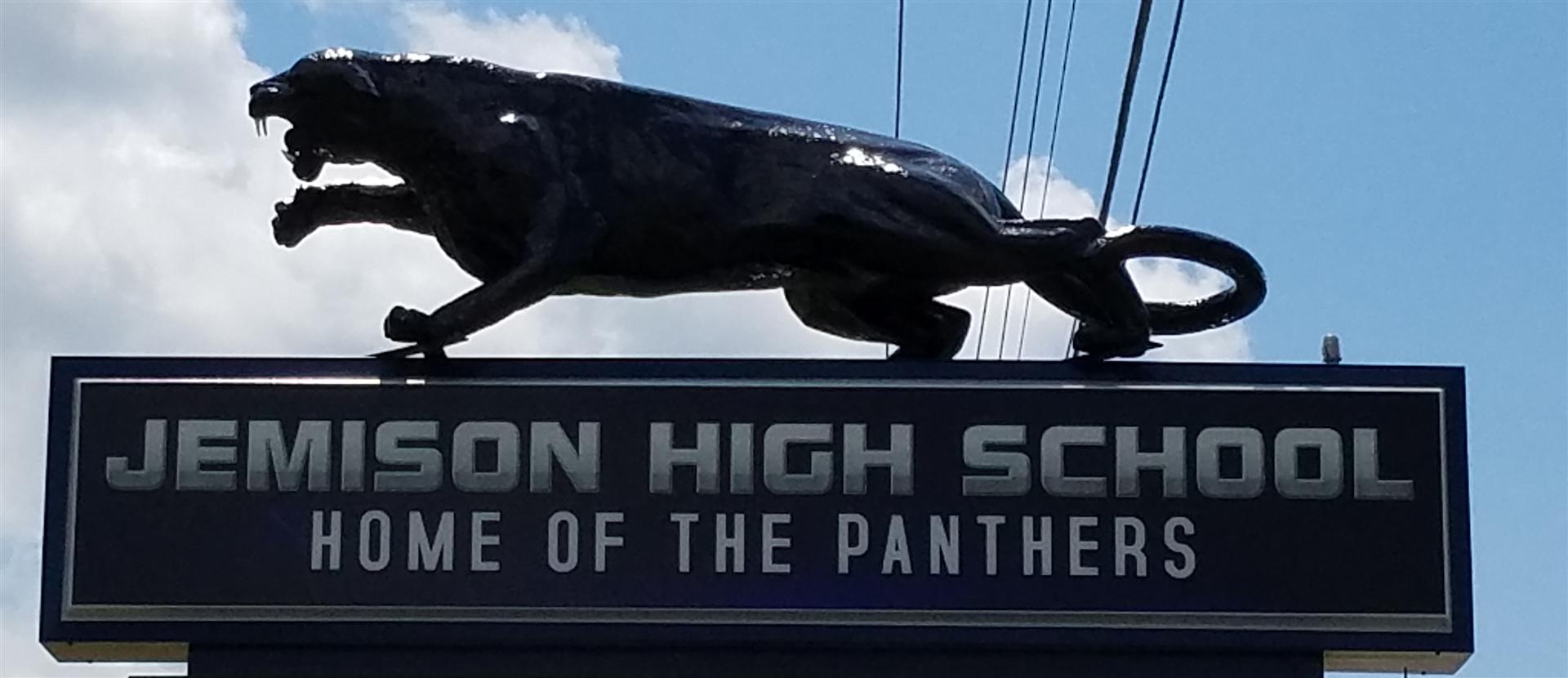 JHS Mission Statement - To provide a secure, positive and encouraging
environment, enabling students to develop essential academic,
technological and independent living skills.
ATTENTION 2021 SENIORS!!!
Senior portraits have been postponed until Monday, April 19th.
Your caps and gowns should be in by this date. This will prevent us from having to share a cap and gown and spreading germs.
The sign-up sheet and times you selected will stay the same
Dates to Remember
MARCH 4: CCHS @ JHS SOFTBALL (V, JV) 4:30 pm
MARCH 4: Montevallo @ JHS Baseball (V) 6:00 pm
MARCH 9: Marbury @ JHS Softball (V, JV) 4:30 pm
Online Students - Attendance
All online students must sign in each day by 8:00 P.M. If you do not sign in
on time you must submit an excuse to the office by writing an excuse or getting
Three or more unexcused absences will result in a referral to
Below is the link to the attendance form for JHS students.
Link to Attendance Form
Alumni Transcript Orders
Jemison High School has partnered with Parchment to order and send your transcript securely. The heading above and the button below will both take you to the storefront.
---
Like and share our Parent-Teacher Facebook Page!